What you need to know about Invisalign orthodontic treatment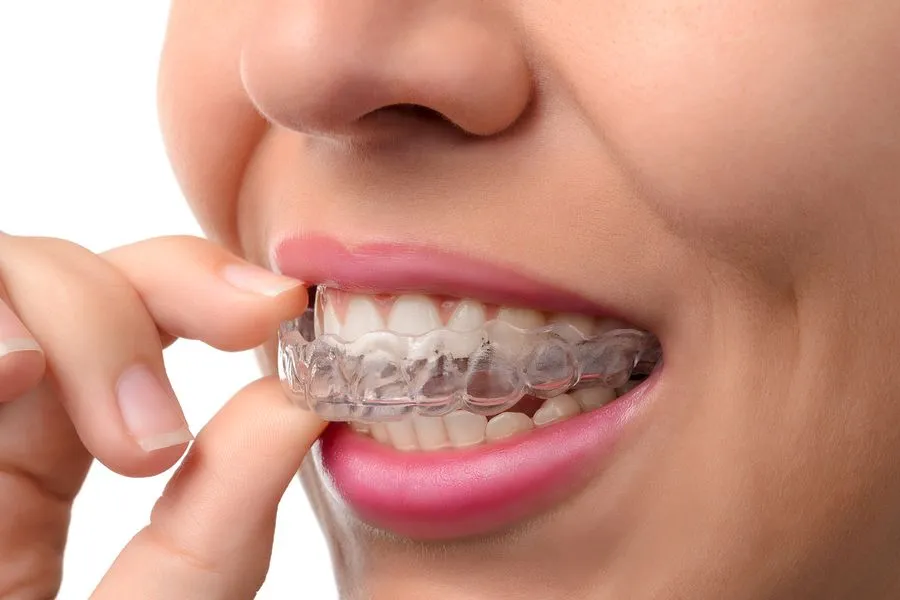 Do you want a straight, beautiful smile but you don't like the look of metal brackets and wires? Are you afraid of how long orthodontic treatment takes to get the look you want? Well, now you can have straight teeth in a minimum amount of time, and no one will even notice you are straightening your teeth. Welcome to the state-of-the-art, virtually invisible orthodontic treatment; it's called Invisalign! Learn more about this innovative procedure from your dentist.
It's true! Invisalign appliances, called aligners, are clear plastic and virtually unnoticeable to the people around you. But that's not the only advantage to Invisalign when compared to traditional braces. According to the makers of Invisalign, when you choose Invisalign you can depend on an unsurpassed level of:
Comfort , because Invisalign has no sharp, metal parts to irritate soft tissue.
Convenience , because you can remove the aligners when you eat and to clean them.
Confidence , because Invisalign is cosmetically attractive and virtually unnoticeable.
Satisfaction , because you can eat the foods you love without worrying about food catching in your braces.
Oral health , because you can brush and floss normally without using cumbersome floss threaders and other tools
Your Invisalign treatment begins with the creation of your first set of aligners, which are clear plastic trays to fit over your teeth. You will wear the first set for two weeks and then change to another set, which you wear for another two weeks. Every two weeks you receive a new set of aligners, as your teeth gradually move into position. The entire Invisalign treatment only takes nine to fifteen months, compared to years for conventional orthodontic treatment.
Invisalign corrects the same issues as conventional braces, including teeth that are poorly aligned, rotated, overlapped, or spaced widely apart. Invisalign treatment can also correct major bite problems like crossbite, open bite, underbite, and overbite.
Interested in learning more about Invisalign clear aligners? Contact Art of Dentistry for more information or a consultation. Call our Danville, VA dental office at (434) 792-0700 . Call Today!