Posts for: December, 2017
By Art of Dentistry Danville
December 20, 2017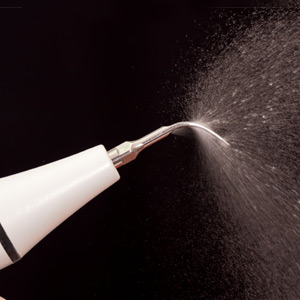 Undergoing regular dental cleanings is an essential part of periodontal (gum) disease prevention. While a daily habit of brushing and flossing cleans bacterial plaque from most tooth surfaces, it's difficult to remove from places your brush or floss can't access well. That, as well as hardened plaque deposits known as calculus, must be removed by a hygienist or dentist with a technique known as scaling.
Scaling is traditionally performed manually using specialized hand instruments known as scalers. Although hand scalers are quite effective, they must be used carefully to avoid damage to gum tissue or, during deeper cleaning known as root planing, the tooth roots. A different method for plaque removal known as ultrasonic scaling has grown in popularity as an alternative to manual scaling.
Ultrasonic scaling uses equipment emitting vibrational energy that crushes and loosens plaque and calculus, and disrupts growing bacterial colonies in biofilm. Plaque particles are then washed away using water irrigation. The most recent models of ultrasonic scalers have matched the effectiveness of hand scaling in removing plaque and calculus in shallow gum pockets, and surpassed the manual technique in cleaning out pockets greater than 4 mm. In experienced hands, they're kinder to tooth structure and other tissues. Water irrigation also improves healing by removing bacteria and scaling by-products, which also makes the area easier to view by the hygienist.
On the other hand, any type of power scaler must be used with caution with patients who have pacemakers, and are not recommended for those with hypersensitive teeth or teeth that are in the early stages of de-mineralization. The technique may also produce an aerosol of finely misted particles (with possible contamination) that requires added measures to contain them.
For most patients, though, ultrasonic scalers are an effective tool for plaque and calculus removal. As ultrasonic devices continue to evolve, patients will ultimately benefit from greater comfort and reduced treatment times.
If you would like more information on plaque removal with ultrasonic scalers, please contact us or schedule an appointment for a consultation. You can also learn more about this topic by reading the Dear Doctor magazine article "Dental Cleanings Using Ultrasonic Scalers."
By Art of Dentistry Danville
December 05, 2017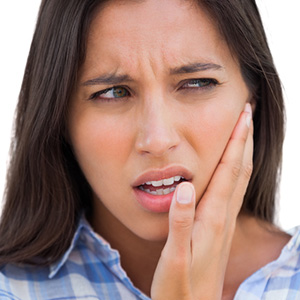 Have you ever felt a hot, burning sensation in your mouth—like it had been scalded—but you didn't eat or drink anything that could have caused it?
While you may think you're hallucinating, there's another possibility: Burning Mouth Syndrome (BMS). This condition, which can last for years, produces sensations in the mouth of not only scalding or burning, but also tingling, numbness and a decline in your ability to taste. Patients may feel it throughout their mouth or only in localized areas like the lips, tongue or inside the cheeks.
The exact cause of BMS is also something of a mystery. It's been theoretically linked to diabetes, vitamin or mineral deficiencies and psychological problems. Because it's most common among women of menopausal age hormonal changes have been proposed as a factor, although hormone replacement therapy often doesn't produce any symptomatic relief for BMS.
To complicate matters, other conditions often share the condition's effects, which need to be ruled out first to arrive at a BMS diagnosis. A feeling of scalding could be the result of mouth dryness, caused by medications or systemic conditions that inhibit saliva flow. Some denture wearers may display some of the symptoms of BMS due to an allergic reaction to denture materials; others may have a similar reaction to the foaming agent sodium lauryl sulfate found in some toothpaste that can irritate the skin inside the mouth.
If these other possibilities can be ruled out, then you may have BMS. While unfortunately there's no cure for the condition, there are ways to lessen its impact. There's even the possibility that it will resolve itself over time.
Until then, keep your mouth moist by drinking lots of water or using saliva-stimulating products, limiting alcohol, caffeinated drinks or spicy foods and refraining from smoking. If you're taking medications that could cause dry mouth, speak with your physician about changing to an alternative. And try to reduce stress in your life through exercise, mindfulness practices or support groups.
While BMS isn't considered harmful to your physical health it can make life less enjoyable. Careful symptom management may help improve your quality of life.
If you would like more information on Burning Mouth Syndrome, please contact us or schedule an appointment for a consultation. You can also learn more about this topic by reading the Dear Doctor magazine article "Burning Mouth Syndrome: A Painful Puzzle."