Posts for tag: tooth decay
By Art of Dentistry Danville
July 13, 2018
A single toothache can be a major source of pain and discomfort. Depending on the severity of the pain, it might not be possible to bite or chew with the aching tooth. It is important to seek treatment for a persistent toothache to alleviate the discomfort and prevent any associated dental problems from progressing. At the Art of Dentistry, Dr. Jessica Owens and Dr. Zachary Hairston are your dentists for the treatment of toothaches in Danville, VA.
Causes of Toothaches
Toothaches can be caused by any one of several different factors. Whether you know the cause of your toothache or are uncertain, it is important to have a dental exam soon. A dentist can examine the problem tooth, identify the cause of the pain or discomfort, and recommend an appropriate treatment. Visit the Art of Dentistry for treatment of toothaches in Danville. Some causes of toothaches include:
Tooth decay
Gum disease
A tooth fracture
An abscess below the tooth
Damaged dental fillings
Frequent clenching or grinding of the teeth
An impacted wisdom tooth
Tooth sensitivity to hot or cold substances
Treatment of Toothaches
The cause of the toothache will determine what types of treatments can be performed to eliminate the toothache and restore the tooth. For example, tooth decay can be treated by removing infected areas of the tooth and filling and sealing those areas with dental filling. An abscessed tooth can require a root canal, while an impacted wisdom tooth might require extraction. Individuals who regularly clench or grind the teeth at night can be given mouth guards to wear while sleeping to protect the teeth from excess wear and tear.
There are many ways to treat a toothache. The appropriate treatment method will depend on the cause of the toothache. The best course of action is to schedule a dental exam. The dentist can identify the cause of the toothache so it can be properly treated.
There are several possible causes of toothaches. A dentist can examine your tooth and determine the cause of the ache so proper treatment can begin. For treatment of toothaches in Danville, schedule an appointment with Dr. Owens and Dr. Hairston by calling the Art of Dentistry at (434) 792-0700.
By Art of Dentistry Danville
January 04, 2018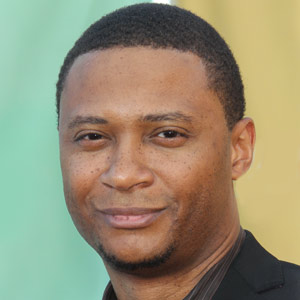 Cavities can happen even before a baby has his first piece of candy. This was the difficult lesson actor David Ramsey of the TV shows Arrow and Dexter learned when his son DJ's teeth were first emerging.
"His first teeth came in weak," Ramsey recalled in a recent interview. "They had brown spots on them and they were brittle." Those brown spots, he said, quickly turned into cavities. How did this happen?
Ramsey said DJ's dentist suspected it had to do with the child's feedings — not what he was being fed but how. DJ was often nursed to sleep, "so there were pools of breast milk that he could go to sleep with in his mouth," Ramsey explained.
While breastfeeding offers an infant many health benefits, problems can occur when the natural sugars in breast milk are left in contact with teeth for long periods.  Sugar feeds decay-causing oral bacteria, and these bacteria in turn release tooth-eroding acids. The softer teeth of a young child are particularly vulnerable to these acids; the end result can be tooth decay.
This condition, technically known as "early child caries," is referred to in laymen's terms as "baby bottle tooth decay." However, it can result from nighttime feedings by bottle or breast. The best way to prevent this problem is to avoid nursing babies to sleep at night once they reach the teething stage; a bottle-fed baby should not be allowed to fall asleep with anything but water in their bottle or "sippy cup."
Here are some other basics of infant dental care that every parent should know:
Wipe your baby's newly emerging teeth with a clean, moist washcloth after feedings.
Brush teeth that have completely grown in with a soft-bristled, child-size toothbrush and a smear of fluoride toothpaste no bigger than a grain of rice.
Start regular dental checkups by the first birthday.
Fortunately, Ramsey reports that his son is doing very well after an extended period of professional dental treatments and parental vigilance.
"It took a number of months, but his teeth are much, much better," he said. "Right now we're still helping him and we're still really on top of the teeth situation."
If you would like more information on dental care for babies and toddlers, please contact us or schedule an appointment for a consultation. You can also learn more by reading the Dear Doctor magazine articles "The Age One Dental Visit" and "Dentistry & Oral Health for Children."
By Art of Dentistry Danville
January 15, 2015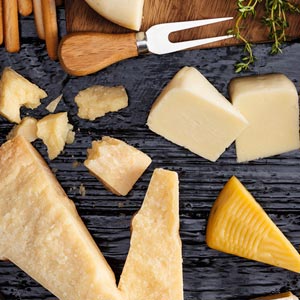 What you eat (and how often you eat it) is a major factor in the ongoing battle to prevent tooth decay. High levels of sugar or similar carbohydrates in your diet could encourage the growth of bacteria that cause tooth decay. Constantly sipping on acidic beverages like sodas or sports drinks can lead to enamel erosion.
You may be well aware of the kinds of foods that contribute to tooth decay. But did you know some foods can actually protect us from this damaging disease? Here are 4 kinds of foods believed to inhibit tooth decay.
Cheese. This food formed from milk is rich in calcium and has a stimulating effect on saliva. By eating a little cheese after a sugary snack, the increase in saliva can help neutralize the acid produced by the bacteria feeding on the sugar; the added calcium will also strengthen tooth enamel.
Fibrous plant foods. Beans, peanuts and leafy vegetables are rich in fiber and many require vigorous chewing. This in turn stimulates saliva flow, which as previously noted helps to neutralize high levels of acid.
Black and green teas. Beverages brewed from these plants are rich in polyphenols and flavonoids, providing an antioxidant effect on cells. Black tea also contains fluoride, which helps strengthen tooth enamel.
Chocolate. There's some evidence that cocoa (from which chocolate is derived) may have some properties that inhibit tooth decay. But there is a catch — this evidence is based on unrefined cocoa, without the addition of any sugar. The high levels of sugar in processed chocolate negate this effect. Sorry chocolate lovers!
Of course, any of these and similar foods (like cow's milk) should be considered complements to a comprehensive prevention approach that includes daily oral hygiene, limits on sugar and acidic food consumption and regular dental cleanings and checkups.
If you would like more information on preventing tooth decay, please contact us or schedule an appointment for a consultation. You can also learn more about this topic by reading the Dear Doctor magazine article "Nutrition & Oral Health."