Posts for: October, 2014
By Art of Dentistry Danville
October 22, 2014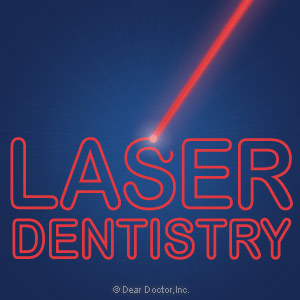 Lasers have transformed our everyday lives, especially in healthcare. These intense beams of light of a single wavelength have revolutionized all manner of diagnostics and treatments, from general surgery to cosmetic therapy.
Dentistry has also been influenced by the laser revolution. Here are just a few of the areas where they're growing in use and popularity.
Early disease detection. Laser instruments can take advantage of "fluorescence," the tendency of bacteria to "glow" when exposed to certain wavelengths of light. This is proving more effective in detecting early tooth decay in pits and fissures (very tiny areas in a tooth's biting surface) than traditional needle-like probing instruments called dental explorers. Newer lasers can now detect the same fluorescent qualities in soft tissues, which may reduce the detection time for oral cancer and make the difference between life and death.
Dental caries treatment. Lasers have become an alternative to the dental drill in treating teeth with dental caries (decay). Although with larger cavities lasers are somewhat slower than the conventional drill, they truly shine when it comes to early enamel caries and small cavities because they can be quite precise in the amount of tooth structure they remove. This feature allows them to be less invasive than a dental drill.
Periodontal treatment. Periodontal (gum) disease is an infection caused mainly by bacterial plaque and calculus (hardened plaque deposits) that have adhered to tooth surfaces. Lasers are emerging as an alternative to conventional periodontal (gum) surgery to treat voids or spaces below the gum line called periodontal pockets that have formed because of gum tissue detachment as supporting bone is lost. With their ability to target and destroy infected tissue without damaging nearby healthy tissue, lasers can achieve similar outcomes as traditional techniques but with less tissue damage and discomfort to patients afterward.
Research and development into laser technology continues to perfect these and other applications that promise to make dental procedures less invasive and more comfortable for patients.
If you would like more information on the use of lasers in dentistry, please contact us or schedule an appointment for a consultation.
By Art of Dentistry Danville
October 07, 2014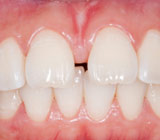 We all know Madonna, Seal, David Letterman, Anna Paquin and Michael Strahan (of the talk show Kelly and Michael). What do all of these celebrities have in common? Each has a "signature gap" between their front teeth. Given that they have been in the public eye for quite some time, it's not likely that these famous faces will choose to change their well-known smile. In fact, Michael Strahan has publically stated that he will never close his gap.
However, it is not uncommon for people to desire to fix a small gap in their teeth, particularly in advance of important events, such as weddings. Often times, fixing this small gap requires relatively simple orthodontic movements or tooth straightening. Since the teeth don't have to be moved very far, we can usually use simple appliances to correct the issue within a few months.
In order for us to determine your course of treatment, you'll need to make an appointment with our office for a thorough examination. When we examine you, we'll be looking for a number of items that will affect our treatment recommendation:
Is there enough room to close the space without creating other bite problems?
Are the roots of the teeth in reasonably good position to allow for minor tooth movement to close the space? X-rays will be required to make a proper assessment.
Is there an involuntary tongue habit that has pushed the teeth forward and created the gap? If so, this could be difficult to fix quickly.
Are the surrounding gum tissues and bone healthy?
Based on our assessment and your individual needs, we may recommend one of the following options:
Clear retainers, a computer-generated series of clear retainers customized for your bite to move the teeth
Removable orthodontic retainers to which we will attach small springs or elastics to facilitate the minor tooth movement
Traditional fixed orthodontic appliances (most commonly known as braces), small metal or clear brackets bonded to your teeth through which tiny wires are used to move the teeth
Regardless of the method we choose, once your teeth have moved into the new position, it is important for you to remember that they must be kept in this position until the bone stabilizes around the teeth. We may therefore advise you to wear a retainer for a few months to a few years, depending on your situation.
If you would like more information about orthodontic treatments, please contact us or schedule an appointment for a consultation. You can also learn more by reading the Dear Doctor magazine article "Minor Tooth Movement."